LAST CHANCE! - Ends Midnight Sunday 10th April

ART AUCTION UKRAINE


THANK YOU to all our bidders and buyers who have made this appeal such a wonderful success!

FINAL OPPORTUNITY: Sales & Last Lots - All secured sales will be responded to today. Any of the outstanding lots are still available to purchase until Sunday 10th April midnight. To secure an immediate purchase of an unsold lot, the new lowered reserve price must be met, offers under the reserve will not be accepted. Available remaining lots can be viewed below.
Offers should be made to ciara@hamblyandhambly.com.
Please continue to give generously to this worthy cause, acquiring world-class art whilst helping our Ukrainian neighbours.Art Auction Ukraine has been a real team effort, showing what cohesive activity can achieve for an urgent global crisis.



AUCTION CATALOGUE
For a digital copy of the catalogue please email ciara@hamblyandhambly.com. Where pieces are grouped, they can be aquired individually: scroll for detail on individual prices.
Scroll down for guidance on bidding, individual lots and up-to-date bids.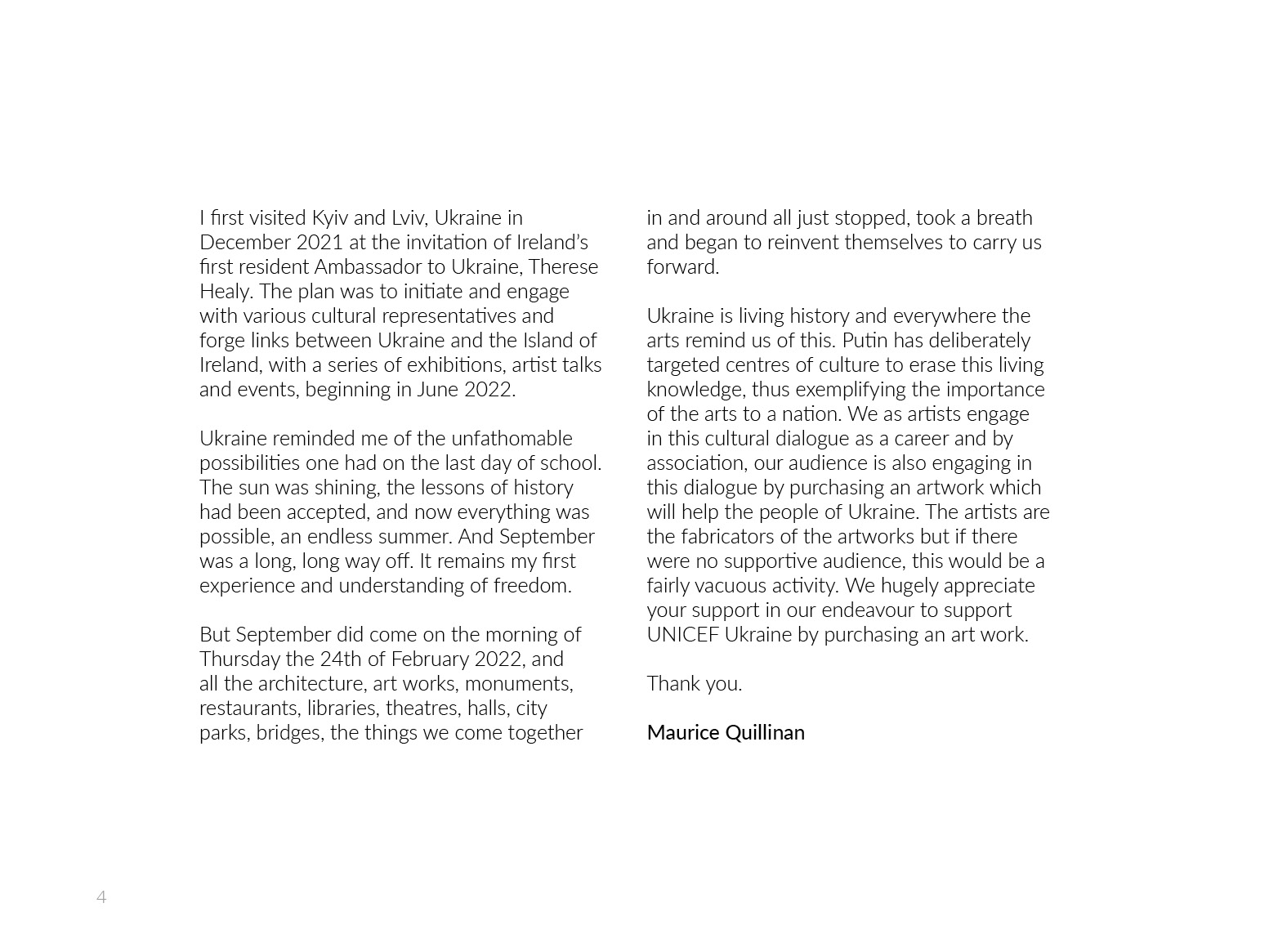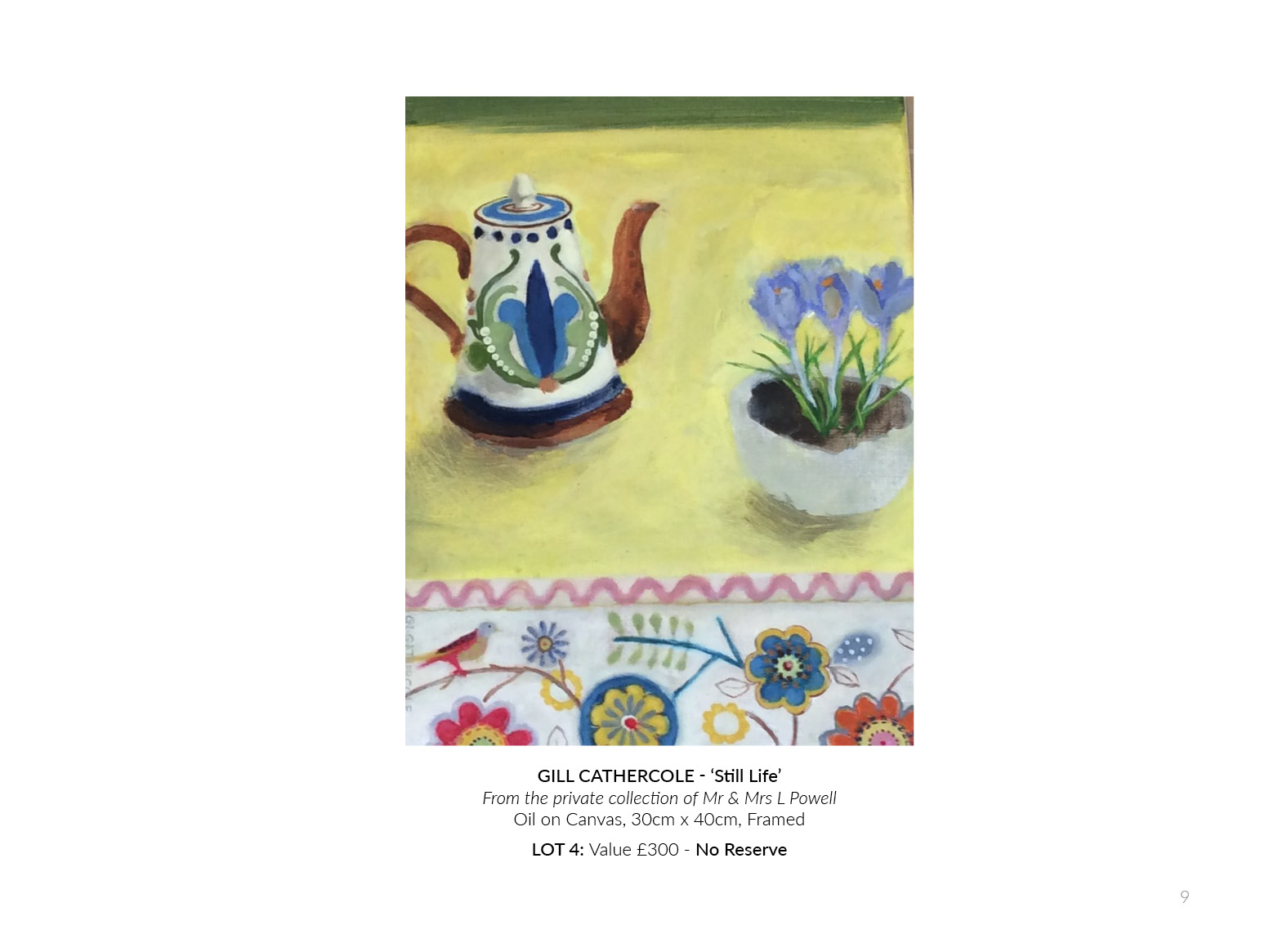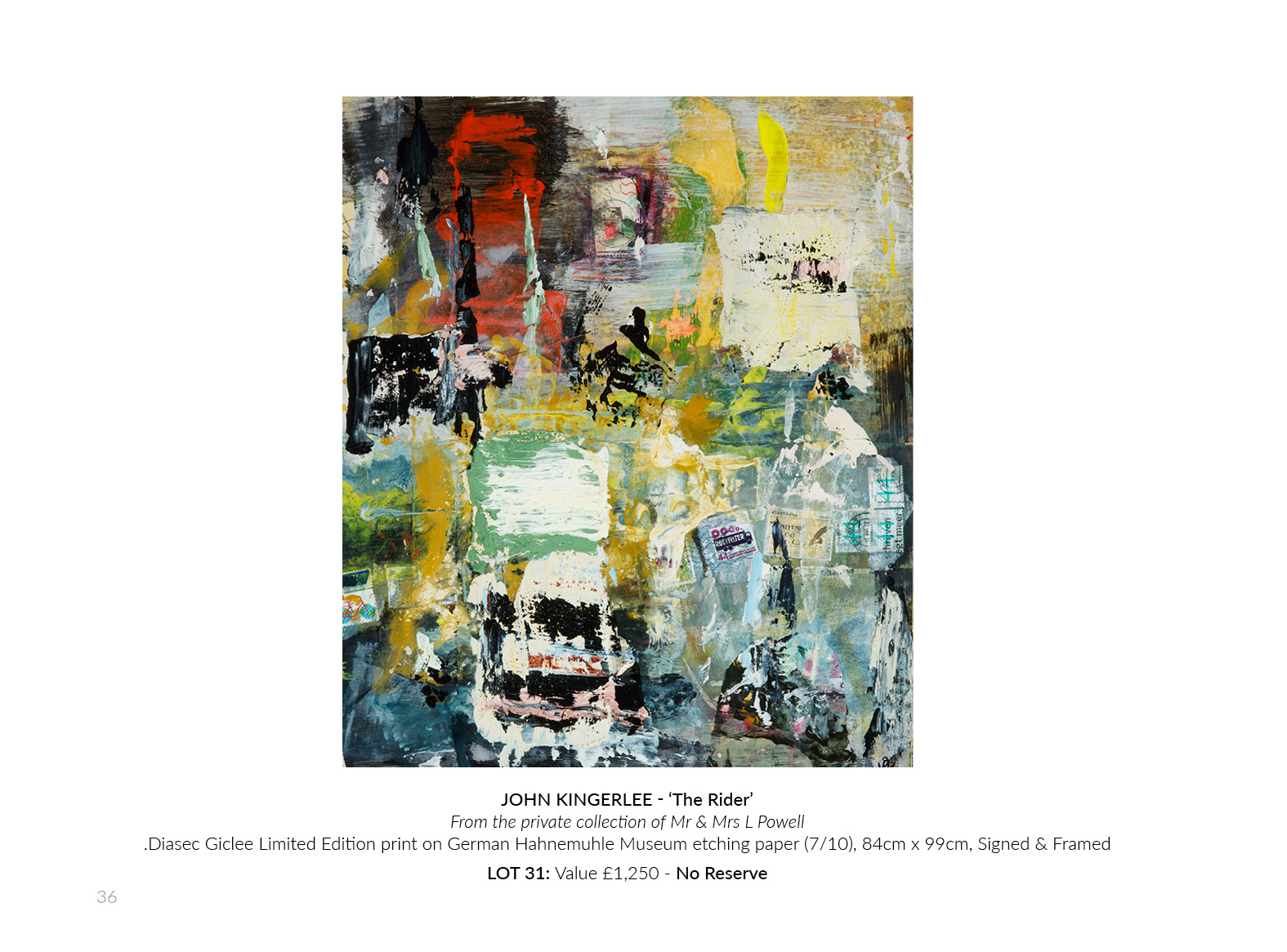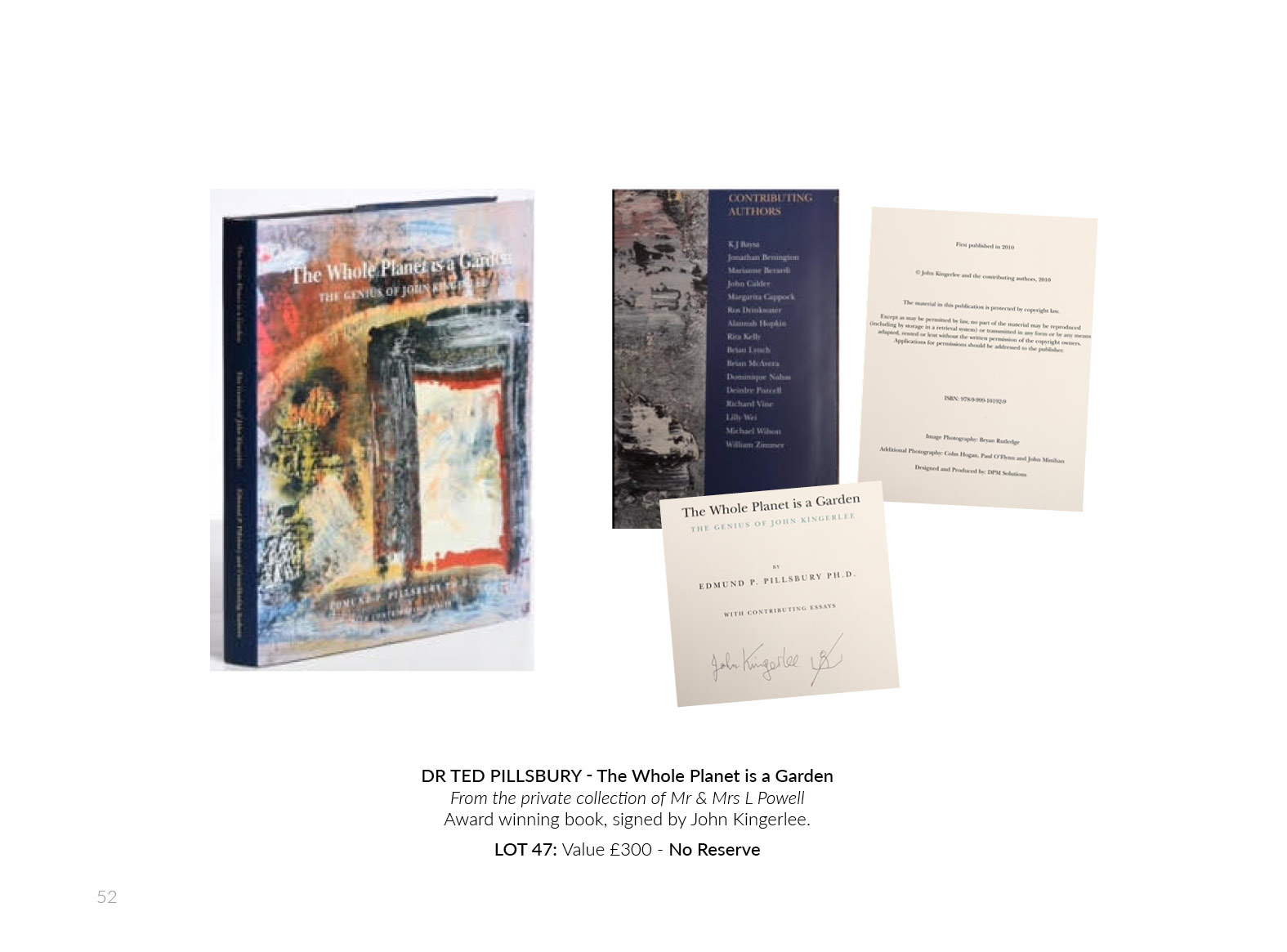 GUIDANCE ON BIDDING
1. Browse the catalogue 1st April noon to 5th April midnight accessible at hamblyandhambly.com
2. Email your bid to ciara@hamblyandhambly.com stating the lot number, your bid, your name & telephone details.
3. Your bid will be registered under the relevant lot on the website.
4. It is your responsibility to watch the bidding and place a higher bid, should a higher bid be registered.
5. Bids are updated on a two hourly basis each day from 10:00 to 20:00 GMT excepting the final day when bidding will be updated hourly and run to midnight.
6. Information on any works can be requested via email to ciara@hamblyandhambly.com


LOTS
LOT 1
Alison Barry - 'No Fly Zone'
Oil & Cold Wax on Panel, 30cm x 25cm, Unframed
Value: £240
Reserve: £190
Current Bid: £220
SOLD
LOT 2:
Michelle Boyle - 'Across the Rooftops - View to the Sea, Algarve, Portugal'
Oil & Pastel on Fabriano Paper, 66cm x 66cm, Framed
Value: £900
Reserve: £700
Current Bid: £700
SOLD


LOT 3
Jade Butler- 'Sunflower for Ukraine'
Oil on Canvas, 20cm x 20cm, Framed
Value: £350
Reserve: £280
Current Bid: £500
SOLD
LOT 4
Gill Cathercole - 'Still Life'
From the private collection of Mr & Mrs L Powell
Oil on Canvas, 30cm x 40cm, Framed
Value: £300
No Reserve
Current Bid: £250
SOLD
LOT 5
Gill Cathercole - 'Still Life'
From the private collection of Mr & Mrs L Powell
Oil on Canvas, 30cm x 40cm, Framed
Value: £300
No Reserve
Current Bid: £200
SOLD
LOT 6
Eamon Colman - 'The Vermont Series: 4 mono-prints'
100cm x 100cm each, Framed under Glass
Collection Value £2,000
New Reserve £1,200
Individually: Value £550 New Reserve £300


LOT 7
Dominic Corrigan - 'Distance 3'
Acrylic on Canvas, 60cm x 80cm, Unframed
Value: £650
Reserve: £500
Current Bid: £350
SOLD
LOT 8
Siobhan Cox-Carlos - 'The Bold' & 'The Beautiful'
Mixed Media on Board, 12" x 12" each, Unframed
Collection Value: £950
New Reserve: £625
LOT 9
Jonathan Dickson
'The Pursuit of Farmer Michael Hayes'
Oil on Canvas, 86.5cm x 66.5cm, Framed
'Alap Ron Jarvis Workshop'
Oil on Canvas, 40cm x 40cm, Unframed
'DORIC'
Oil on Canvas, 70cm x 60cm, Unframed
Collection Value: £3,200 New Reserve: £1.700
Individually: 1 Pursuit - Value: £1500 New Reserve: £800,
2 Alap Ron: Value £800, New reserve £400, 3 Doric Value: £1200 New Reserve £600



LOT 10
Liz Doyle - 'Bi-valve', 'Weir', 'Flagella' & 'Shoal'
Mixed Media on Board, 25cm x 25cm (1&2), 30cm x 30cm (3&4), Unframed
Collection Value: £1,100
Reserve: £750
Individually each Value £300 Reserve £200
Current Bid: Shoal £200, Flagella £200: SOLD
New Reserve on unsolds £175 each
LOT 11
Rita Duffy - 'Little Nurse Series'
Oil on Linen, 26cm x 30cm each, Framed
Collection Value: £3,500
New Reserve: £2,300
Individually £1200 New Reserve £900


LOT 12
Nikki Emery - 'Untitled'
From the private collection of Mr & Mrs L Powell
Oil on Canvas, 40cm x 40cm, Framed
Value £350
No Reserve
Current Bid: £350
SOLD
LOT 13
Adrienne M Finnerty - 'Harvest Series'
Acrylic 18cm x 24cm each, Framed
Collection Value: £825
New Reserve: £525
Each piece indididually: Value £275 New Reserve £175


LOT 14
Miriam Fitzgerald Juskova - 'Reflections 3-1 & 3-2'
Complementary paperworks in box frames under glass, 60cm x 60cm each
Collection Value: £800
Reserve: £600
Current Bid: £500
SOLD
LOT 15
Philip Flanagan - 'Sand Dune, Lunniagh, Co. Donegal'
Ink on Paper, 50cm x 40cm, Framed (L shape off - white wooden frame with white mount, Artglass non-reflective)
Value: £1,900
New Reserve: £1,200


LOT 16
Bridget flannery - 'Days Beside Water LXI & LXII'
Oil on Birch, 25cm x 25cm each, Unframed
Collection Value: £1,000
New Reserve: £700
LOT 17
Samantha Ellis Fox - 'Flowers For You'
Oil on Canvas, 40cm x 40cm, Unframed
Value: £900
Reserve: £720
Current Bid: £920
SOLD
LOT 18
Derval Freeman - 'Infinite'
Oil and Cold Wax on Canvas, 30cm x 30cm, Unframed
Value: £450
Reserve: £275
Current Bid:£375
SOLD
LOT 19
Katarzyna Gajewska - 'Flying Over Sunset' & "Address Unknown"
Mixed Media on Canvas, 30cm x 30cm & 24cm x 30cm, Unframed
Collection Value: £1,200
Reserve: £900
Current Bid:£900
SOLD
LOT 20
Eadaoin Glynn - 'Pink Moon Tide'
Acrylic on Board, 30cm x 40cm, Unframed
Value: £600
New Reserve: £400
LOT 21
Ciara Gormley - 'Clouds Over Lake at Annaghmakerrig'
Oil on Cradled Gesso Panel, 30cm x 30cm, Unframed
Value: £700
New Reserve: £450


LOT 22
Neal Greig - 'Portacloy'
Mixed Media, Acrylic & Oil Sticks on Board, 70cm x 50cm, Unframed
Value: £1,000
Reserve: £800
Current Bid: £800
SOLD
LOT 23
Diane Henshaw - 'Untitled Collection 1-4'
Indian Ink, carbon and water based ink on Paper, A5, Framed
Individually: Value £300 Reserve £225
Current Bid: top left £225 SOLD
New Reserves on unsold £200 each
LOT 24
Beverley Healey - 'Plaits 2 - Rebecca'
Pencil on Paper, 39cm x 51cm inc Ivory Mount
Value: £350
Reserve: £200
Current Bid: £150
SOLD
LOT 25
Anna Hryniewicz - 'Skydiving'
Acrylic on Canvas, 60cm x 60cm, Unframed
Value: £875
Reserve: £700
Current Bid:£1000
SOLD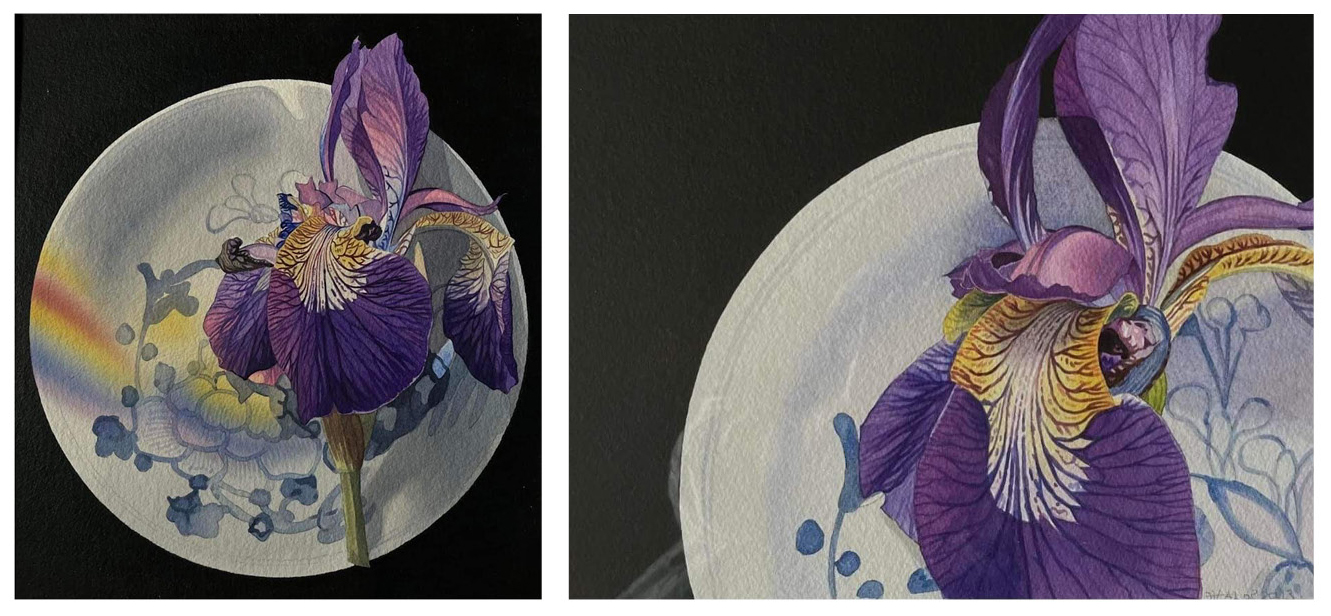 LOT 26
Jackie Hudson Lalor - 'Iris, Tek Sing bowl & Rainbow' and 'Iris & Tek Sing Bowl'
Acrylic on Watercolour Paper, 10" x 11.5" Framed and 14" x 16" Framed
Collection Value: £950
Reserve: £500
Current Bid: £500
SOLD
LOT 27
John Kingerlee - 'Barcelona'
From the private collection of Mr & Mrs L Powell
Giclee Limited Edition Print on German Hahnemuhle Museum Etching Paper (1/6), 60cm x 90cm, Signed & Unframed
Value: £850
No Reserve
Current Bid: £425
SOLD
LOT 28
John Kingerlee - 'Birthday'
From the private collection of Mr & Mrs L Powell
Giclee Diasec Limited Edition print on German Hahnemuhle Museum etching paper (1/6), 55cm x 90cm, Signed & Framed
Value: £1,250
No Reserve
SOLD
LOT 29
John Kingerlee - 'Carrying'
From the private collection of Mr & Mrs L Powell
Giclee Diasec Limited Edition print on German Hahnemuhle Museum etching paper (1/6), 60cm x 90cm, Signed & Framed
Value: £800
No Reserve
Current Bid: £445
SOLD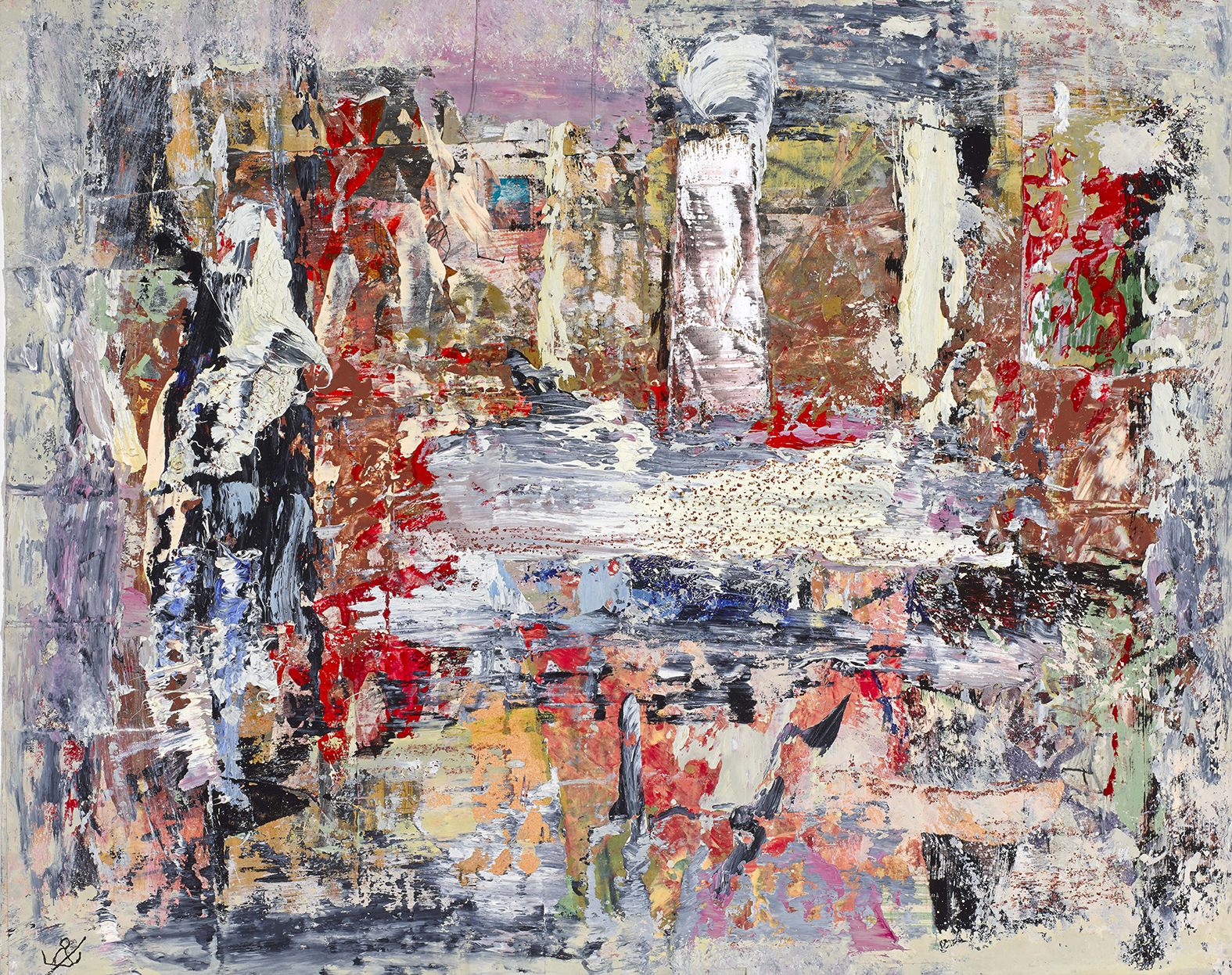 LOT 30
John Kingerlee - 'Neighbours'
From the private collection of Mr & Mrs L Powell
Giclee Diasec Limited Edition print on German Hahnemuhle Museum etching paper (3/10), 90cm x 73cm, Signed & Framed
Value: £1,250
No Reserve
Current Bid: £600
SOLD
LOT 31
John Kingerlee - 'The Rider'
From the private collection of Mr & Mrs L Powell
Diasec Giclee Limited Edition print on German Hahnemuhle Museum etching paper (7/10), 84cm x 99cm, Signed & Framed
Value: £1,250
No Reserve
Current Bid: £650
SOLD
LOT 32
John Kingerlee - 'Flea Market Barcelona'
From the private collection of Mr & Mrs L Powell
Giclee Diasec Limited Edition print on German Hahnemuhle Museum etching paper (3/10), 75cm x 85cm, Signed & Framed
Value: £1,250
No Reserve
Current Bid: £300
SOLD
LOT 33
John Kingerlee - 'Mauve Head'
From the private collection of Mr & Mrs L Powell
Diasec Giclee print on German Hahnemuhle Museum etching paper (1/30), 25cm x 30cm, Signed & Framed
Value: £250
No Reserve
Current Bid: £85
SOLD
LOT 34
Pawel Kleszczewski - 'Emanation L'
Acrylic on Canvas, 60cm x 60cm
Value: £700
Reserve: £550
Current Bid: £650
SOLD
LOT 35
Graham Knuttell - Drawing 1991
From the private collection of Mr & Mrs L Powell
Pencil on Paper, Sign & Framed
Value: £300
No Reserve
Current Bid: £110
SOLD


LOT 36
Maria Kulikovska - 'My Beautiful. Wife?'
Watercolour on old Architectural paper, A4, Unframed
Collection Value: £500
Reserve: £400
Indidually Value £200 Reserve £150
Current Bid: £400
SOLD
LOT 37
Rose McGowan - 'Blue Mountain'
Oil on Canvas, 60cm x 60cm, Unframed
Value: £800
Reserve: £400
Current Bid: £800
SOLD
LOT 38
Ani mollereau - 'Daschund'
Bronze on Bog Oak, 20cm(L) x 9cm(H) x 4cm(W)
Value: £1,850
Reserve: £1,400
Current Bid: £1450
SOLD
LOT 39
Billy Moore - 'Moving Through'
This sculpture was made in response to Syrian refugees, mother & child, Bronze, 32cm(H), 15cm (Diameter Base)
Value: £2,500
New Reserve: £1,250


LOT 40
Colin Murray - 'The Island On The Cusp I & II'
Acrylic on Paper on Board, 18cm x 20cm each, Framed
Collection Value: £1,500
New Reserve: £650


LOT 41
Heidi Nguyen - 'The Life of Buddha... in Progress'
Oil on Canvas, 96cm x 114cm, Unframed
Value: £1,800
Reserve: £1,000
Current Bid: £1000
SOLD
LOT 42
Maria Noonan-McDermott - 'Better Days'
Oil on Canvas, 80cm x 60cm, Framed
Value: £1,200
Reserve: £950
Current Bid: £1000
SOLD
LOT 43
Geoff O'Keefe - 'Blue Ground' Acrylic on Canvas, 63cm x 63cm, Framed Value: £900
New Reserve: £600


LOT 44
Laurence O'Toole - 'Late Summer Harvest'
Acrylic on Linen, 60cm x 20cm, Framed
Value: £650
New Reserve: £425


LOT 45
Cilla Patton - 'Out of the Blue'
Acrylic on Canvas, 60cm x 60cm, Unframed Value: £1000
New Reserve: £500


LOT 46
Julie Poulsen - 'Orange Towel'
From the private collection of Mr & Mrs L Powell
Oil on Canvas, 50cm x 40cm, Framed
Value £450
No Reserve
Current Bid: £225
SOLD
LOT 47
Dr Ted Pillsbury - The Whole Planet is a Garden
From the private collection of Mr & Mrs L Powell
Award winning book, signed by John Kingerlee.
Value: £300
No Reserve
Current Bid:£60
SOLD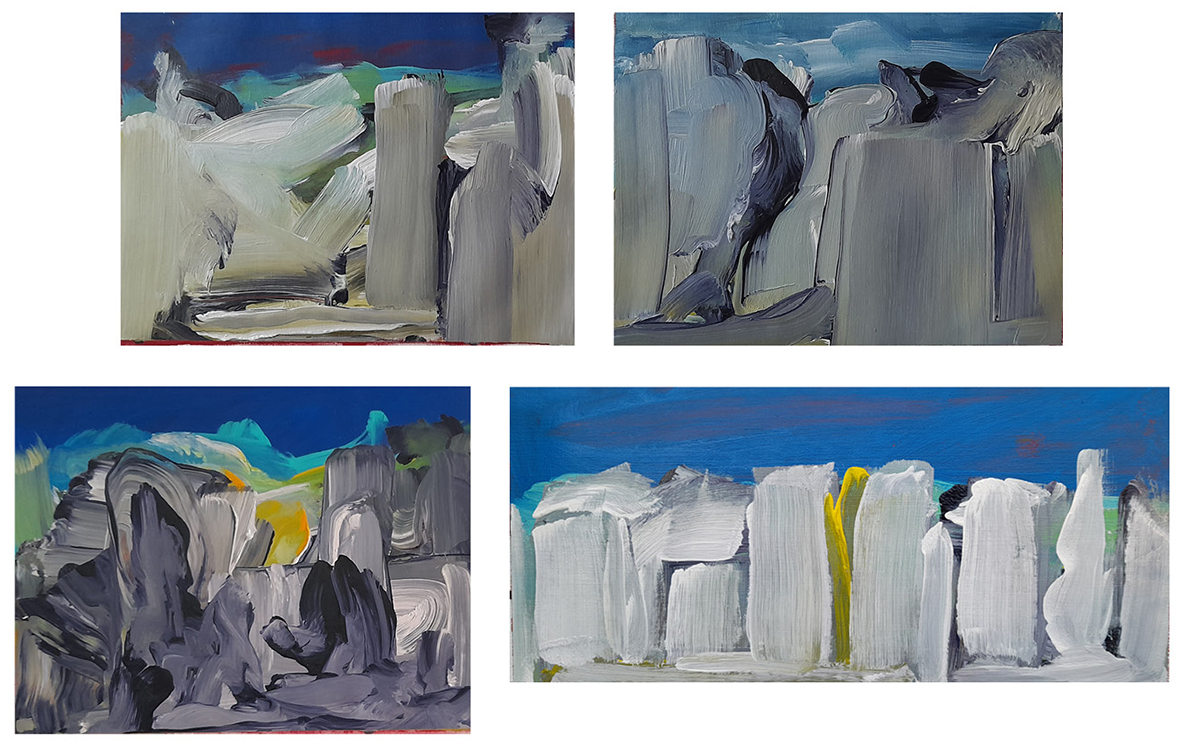 LOT 48
Maurice Quillinan - 'Burren Notebook Series'
Oil on Linen, #9, #11 & #14 - 40cmx30cm, #28 - 59cm x 26.5cm, Unframed
Collection Value: £3,000
Reserve: £2,400
#28 Value £950 Reserve £750
Current Bid: 28: £750 SOLD
Individually #9 #11 #14 Value £800 New Reserve £575


LOT 49
Gary Robinson - 'Out of all this Blue'
Gesso, Acrylic, Oil and Pencil on Paper, 50cm x 35cm, unframed
Value: £950
New Reserve: £600
SOLD
LOT 50
William Scott - Catalogue Resumé of Oil Paintings
From the private collection of Lord Belmore
A rare series of large hardbacks cataloguing the life, influences, works of William Scott CBE RA, the most influential of 20th century international Ulster Artists.
Value: £600
New Reserve: £300


LOT 51
Lorna Smyth - 'I Roam Over Fields of Gold'
Acrylic & Needlework on Canvas, 60cm x 42cm, Unframed
Value: £950
Reserve: £750
Current Bid: £750

SOLD
LOT 52
Rikki van den Berg - 'Waiting on Tide's Return'
Mixed Medium on Panel, 19cm x 19cm
(In Box Frame under Glass, 32cm x 32cm)
Value: £250
Reserve: £200
Current Bid: £200
SOLD
LOT 53
Trudi van der Elsen - 'Shannon Estuary, Evening Light'
Acrylic on Cotton Rag Paper, 30cm x 30cm, Unframed
Value: £350
New Reserve: £200

LOT 54
Cormac O'Leary - 'Lá Cannet'
Oil on Canvas, 20cm x 20cm, Unframed
Value: £350
Reserve: £250
Current Bid: £320
SOLD
LOT 55
Eamon Colman - 'In the Land of Magic Carpets Even Mountains Fly'
Artist made paint on paper. In bespoke perspex box,
84cm x 72cm x 3.5cm. Painting size 58cm x 46cm.
Value: £2,600
Reserve: £1,700
Current Bid: £1700
SOLD
Dunbar House
143 Lough Shore Road
Magheradunbar
Enniskillen BT74 5NW
Northern Ireland
Tel +44 (0)7808010327
How to find us︎