Brian Byrne

"For an artist to be an artist he or she must be proficient in the skills of draughtsmanship and colour analysis. These skills are paramount, they are the first steps. For an artist to have a "style" is merely a false concept, a trap, a form of conceptualization and compartmentalization, imposed by a close-minded culture. Artists must have the "open freedom of expression". In order to achieve this they must be thoroughly familiar with "the rules", ie. be proficient at drawing, composition and colour analysis. Once learned, these rules can be discarded. It is in the learning, not the application that creates good art. The painting process for me is primarily emotional, instantaneous and immediate in it's function. Observation is important, I don't make notes as to colour or drawing references etc. I tend to absorb the images in the hope that they will "pop up" when required. I do not make preliminary sketches, as they can "sap" the energy from the painting process. That process commences at the point of inception, which can occur as the first "mark making", or as a thought. The immediacy of the application of the first marks are paramount. Once a momentum is achieved the painting will create it's own rhythm. The interruption of this rhythm will terminate the painting process. The actual point of interruption will determine the quality of the work."

Trained in NCA and NCAD, Brian Byrne is a retired art teacher, lecturer and educationalist. He has exhibited in Oirechtas and annual RHA exhibitions during the 80's and 90's. During this time he was a gallery artist with the Oriel Gallery Dublin. Brian has exhibited in Ireland, Britain, mainland Europe, and the US.

A selection of Brian's work is currently available exclusively through Hambly & Hambly. Please contact us for a catalogue.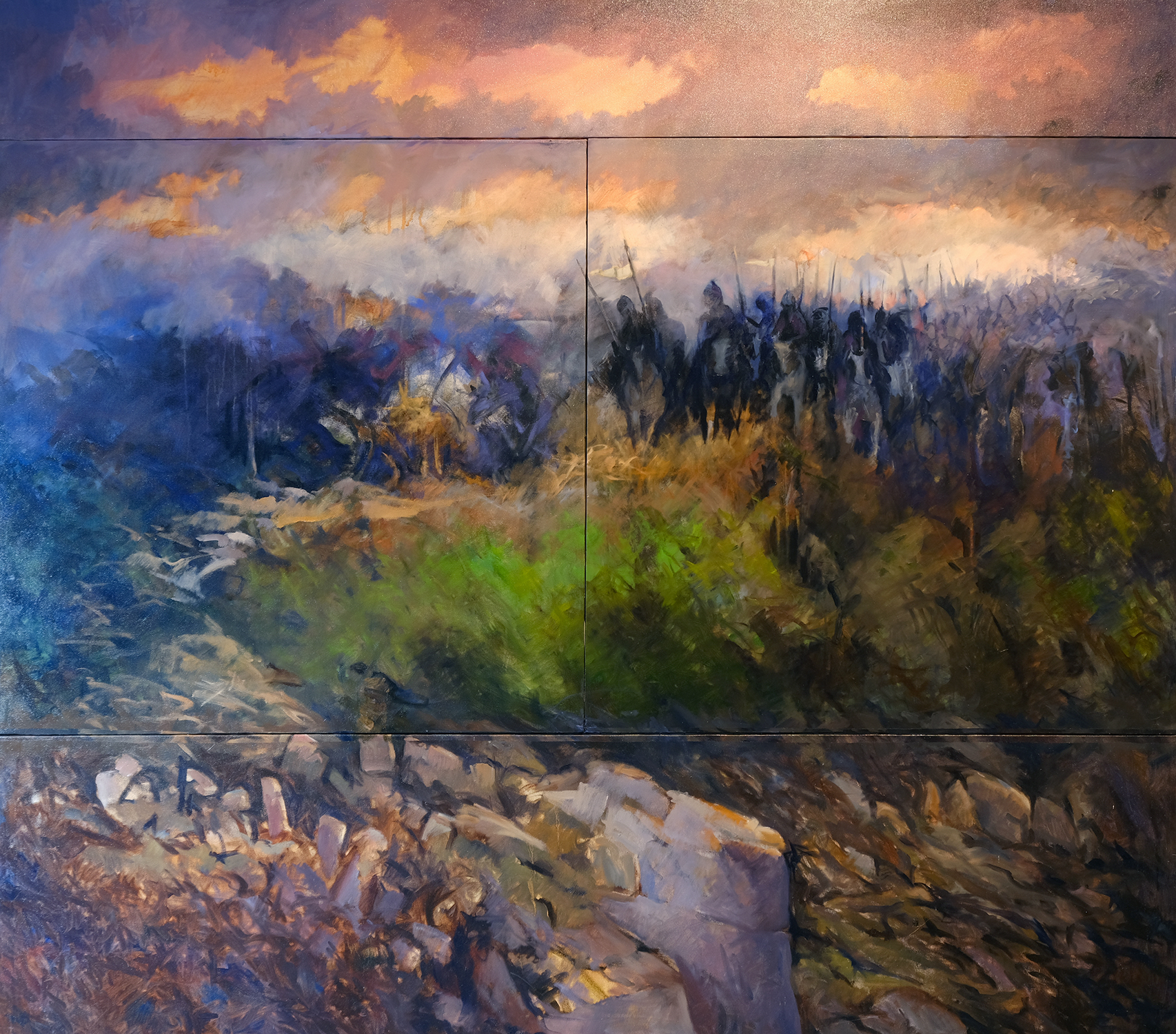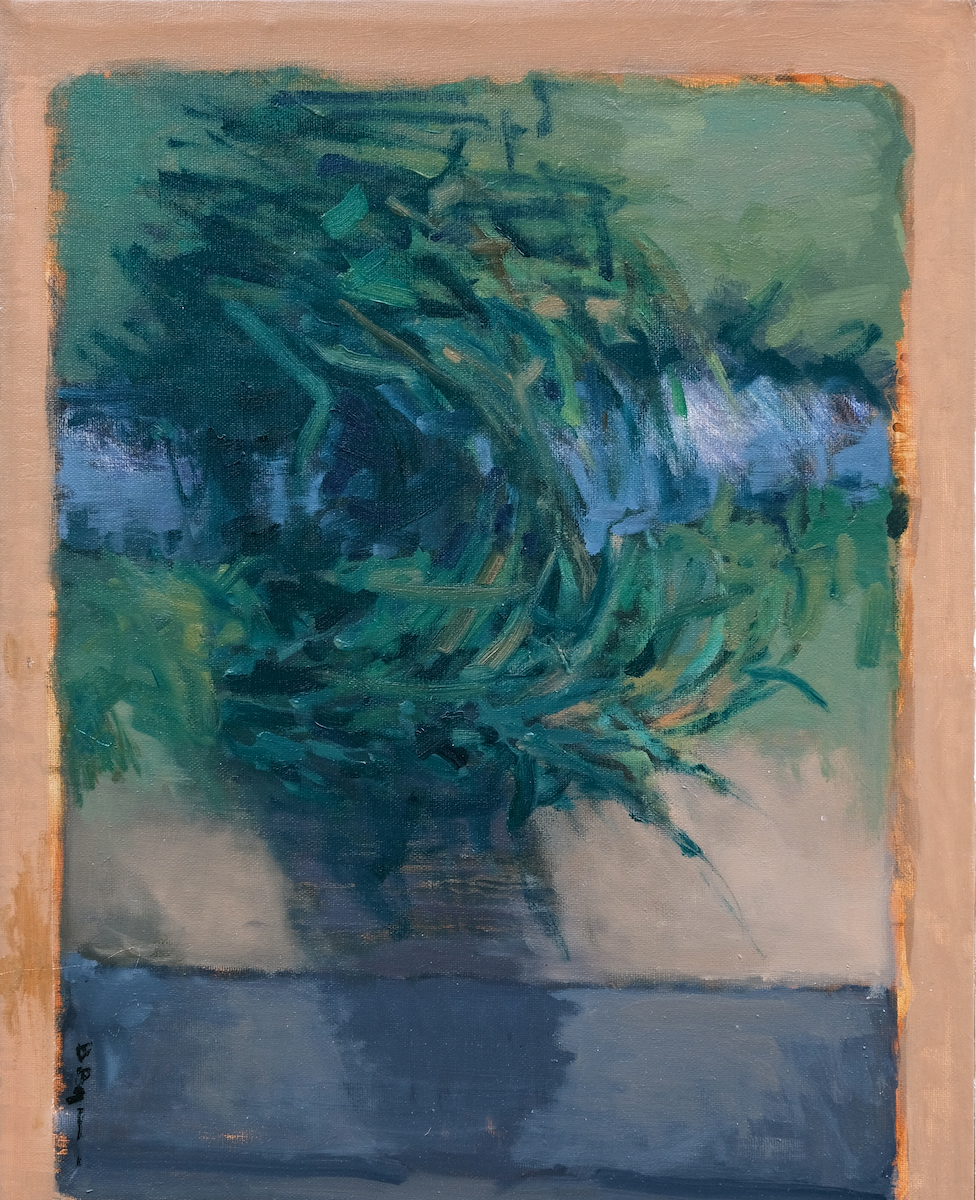 Dunbar House
143 Lough Shore Road
Magheradunbar
Enniskillen BT74 5NW
Northern Ireland
Tel +44 (0)7808010327
How to find us︎