CONOR WALTON
"I see myself as a figurative painter in the European tradition, attempting to maintain my craft at the highest level, using paint to explore issues of truth, meaning and value. All my paintings are attempted answers to the three questions in the title of Gauguin's famous painting: 'Where do we come from? What are we? Where are we going?'

"Everything I do in still life is done tactically, strategically, self-consciously. I end up trying to treat the painting as a miniature drama, a microcosm. I use objects that have meaning for me and try to get the whole painting to make a statement, to express an attitude…It's a battleground for me, a way of waging a small-scale war against modernity".

Conor Walton was born in Dublin in 1970. He studied painting at National College of Art, Dublin and graduated with a Joint Honours Degree in the History of Art and Fine Art Painting in 1993, winning the prestigious Taylor Prize that same year. After furthering his artistic studies with an MA in Art History and Theory in the UK, Walton moved to Florence, Italy, to master the traditional skills of fine art drawing and colour at the Cecil Studios. The teaching method used at the studios derives from the Italian Renaissance where before any individual experimentation is permitted, all students must first learn the fundamental skills of draftsmanship and the sight-size method of figure drawing and painting from the model. Walton returned to Ireland in 1996 where he has remained, painting full-time, ever since.

Since winning Third Prize for Painting at the Florence Biennale in 1999, Walton has established an international career that sees him exhibiting extensively worldwide, with recent solo shows in Britain, Denmark, Norway and America. His paintings are represented in numerous public and private collections including the National Self-Portrait Collection, University College Dublin and the Irish Armed Forces, among many others.
A selection of Conor's work is currently available exclusively through Hambly & Hambly.All enquiries to:

ciara@hamblyandhambly.com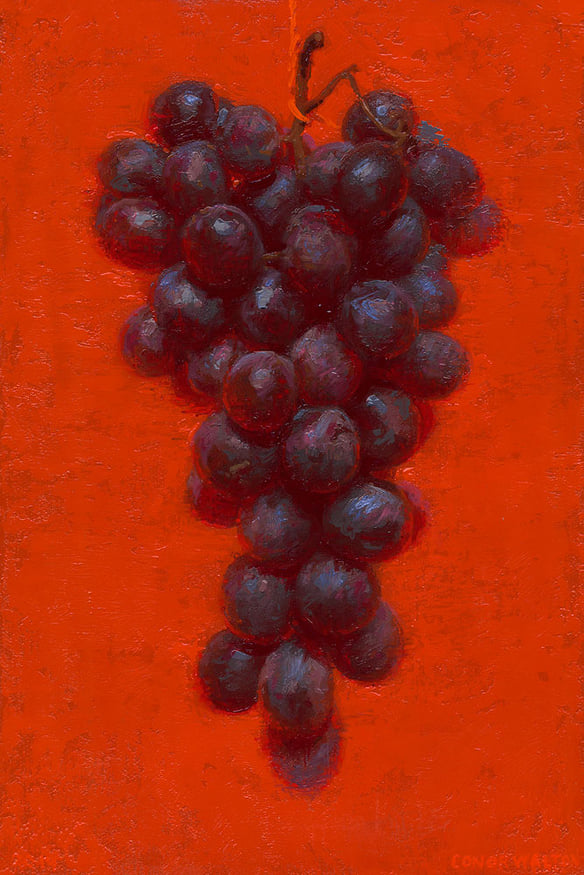 Dunbar House
143 Lough Shore Road
Magheradunbar
Enniskillen BT74 5NW
Northern Ireland
Tel +44 (0)7808010327
How to find us︎