MICHELLE BOYLE
Michelle Boyle works from her studio in the lake filled landscape of rural Cavan with ongoing international residency awards. Her work speaks to contemporary conversations around life essence, identity and place. Topics informed by her daily experiences as participant observer in nature and her mixed race adoptive history.
Born in London, Michelle grew up in Dublin and studied Landscape Archaeology (MA) and Cultural Anthropology becoming a full time artist in 2002.

She has received national and international awards and short-listings for her paintings in oil and watercolours and for her self portraits which are an ongoing part of her practice. The landscape paintings currently available with Hambly & Hambly are from the artist's 'Residency of home' series which began under Covid travel restrictions when the artist started open water swimming in local lakes. The freedom of immersing herself in freshwater has directly impacted on her art practice, as seen in the physicality of working large scale (eg. Flag Iris) and new processes including video and sound recorded from her floating canoe studio.

Through these different ways of feeling and seeing, Michelle invites the viewer to share in the space of her work, to see something familiar from a different vantage point Michelle's paintings are held in public and corporate collections including UNESCO Paris, Microsoft International, The OPW, The Irish Banking Federation, University of Limerick, The Next Generation Self Portrait Collection London. Her most recent solo exhibition in 2022, 'The clothes on our backs' was at the invitation of the renowned Jehangir Art Gallery Mumbai and supported by the Embassies of India and Ireland.
A selection of Michelle's work is currently available exclusively through Hambly & Hambly. All enquiries to:

ciara@hamblyandhambly.com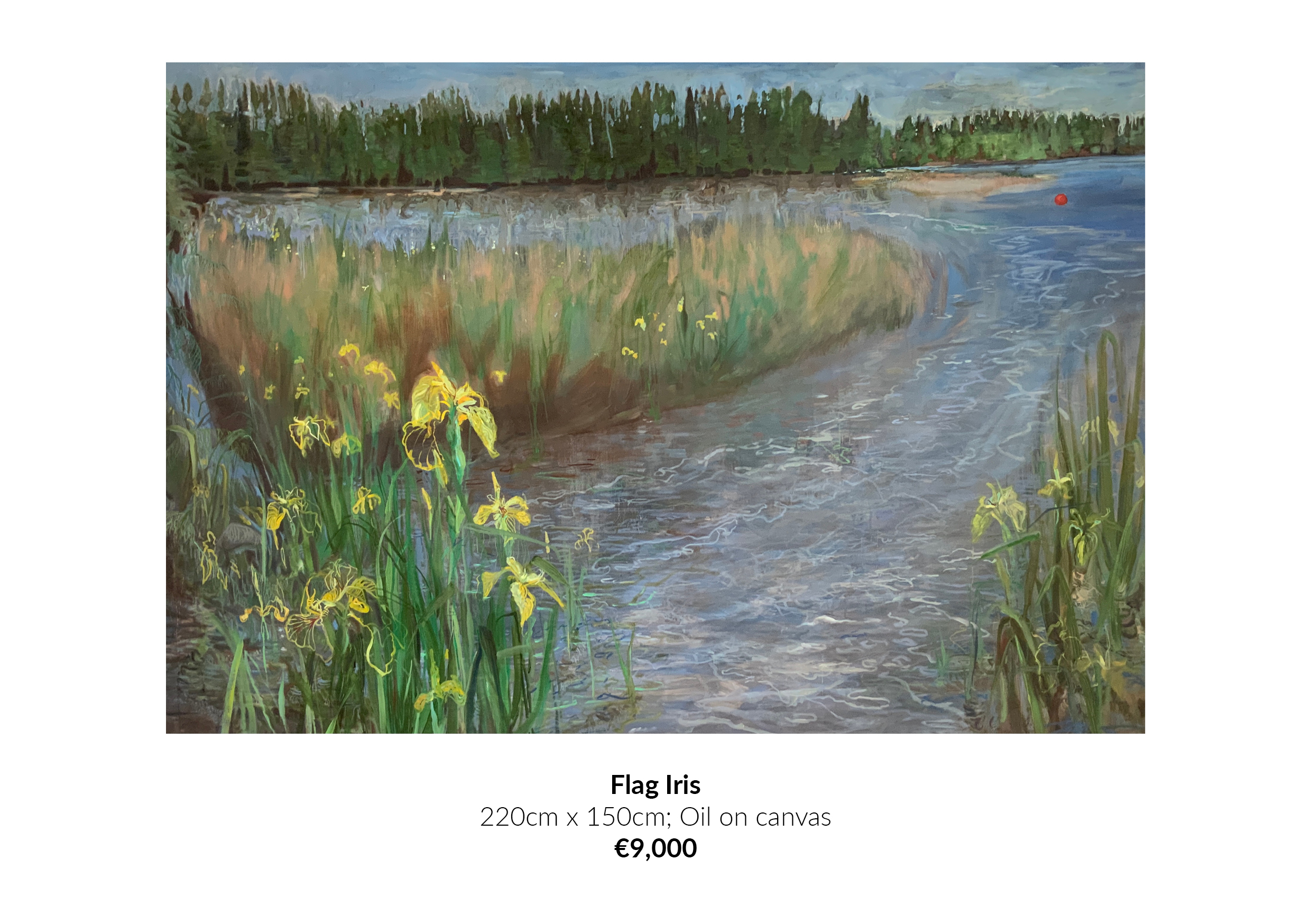 Dunbar House
143 Lough Shore Road
Magheradunbar
Enniskillen BT74 5NW
Northern Ireland
Tel +44 (0)7808010327
How to find us︎